Bio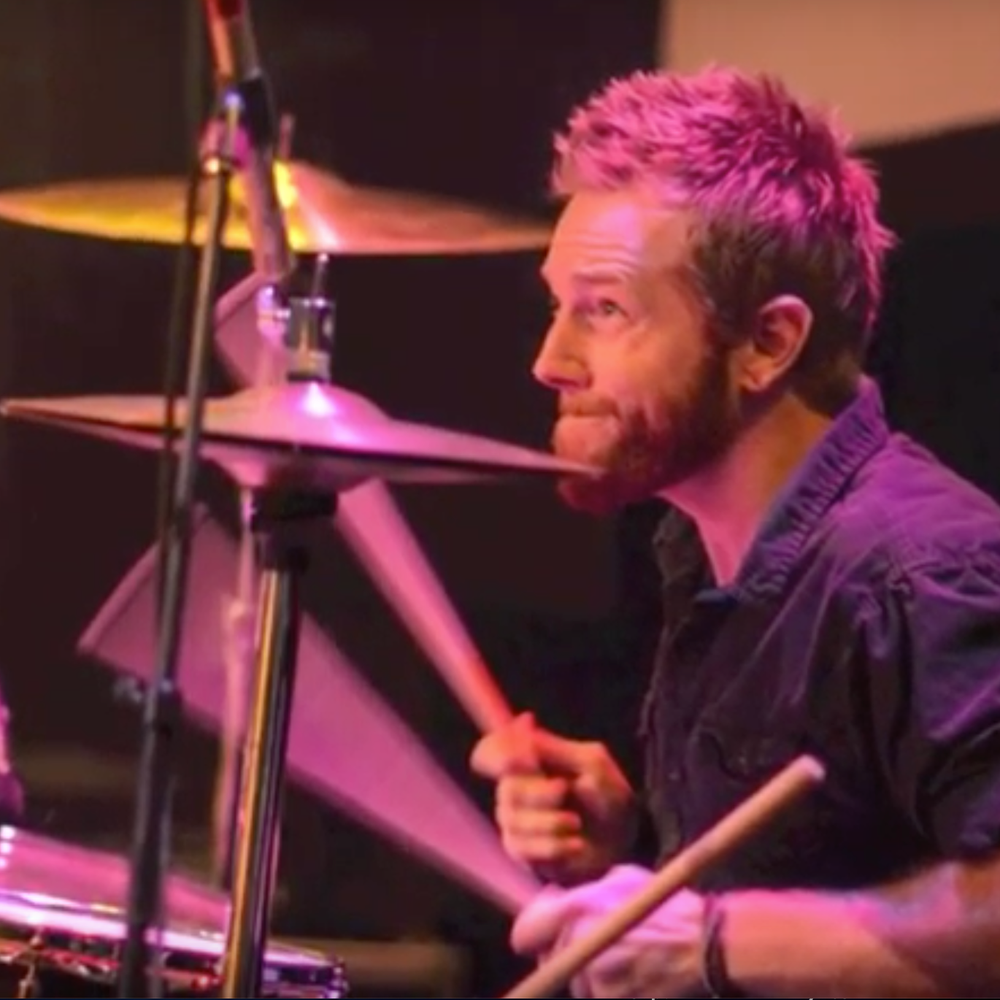 Mark Schulte
Drums
Favorite Bands:
Kiss, Alkaline Trio, Third Eye Blind, Foo Fighters, Jimmy Eat World, Boy Sets Fire, Deftones, Bob Marley and the Wailers
Favorite Movies:
Star Wars-A New Hope, First three of the Indiana Jones Saga, From Hell, Friday the 13th, Nightmare on Elm St., Texas Chainsaw Massacre, Halloween, Dracula Untold, The Wolfman, Thor-Ragnarok....too many to name
Past Bands:
Blood Separate, Close the Door, Liberty Street, Krinj, and Rosemary Device
Things I like to do:
Hanging out with my wife, daughters, and family, attending Reds games, hunting and fishing, playing drums, kayaking, and hanging out with friends.
Tidbit:
I showed an interest in the drums after my dad took me to Record Town to pick up a Michael Jackson album.  My father grabbed Kiss Alive II which showcased all four members on the cover, after seeing Peter Criss and asking my Dad what they were all about...it was over.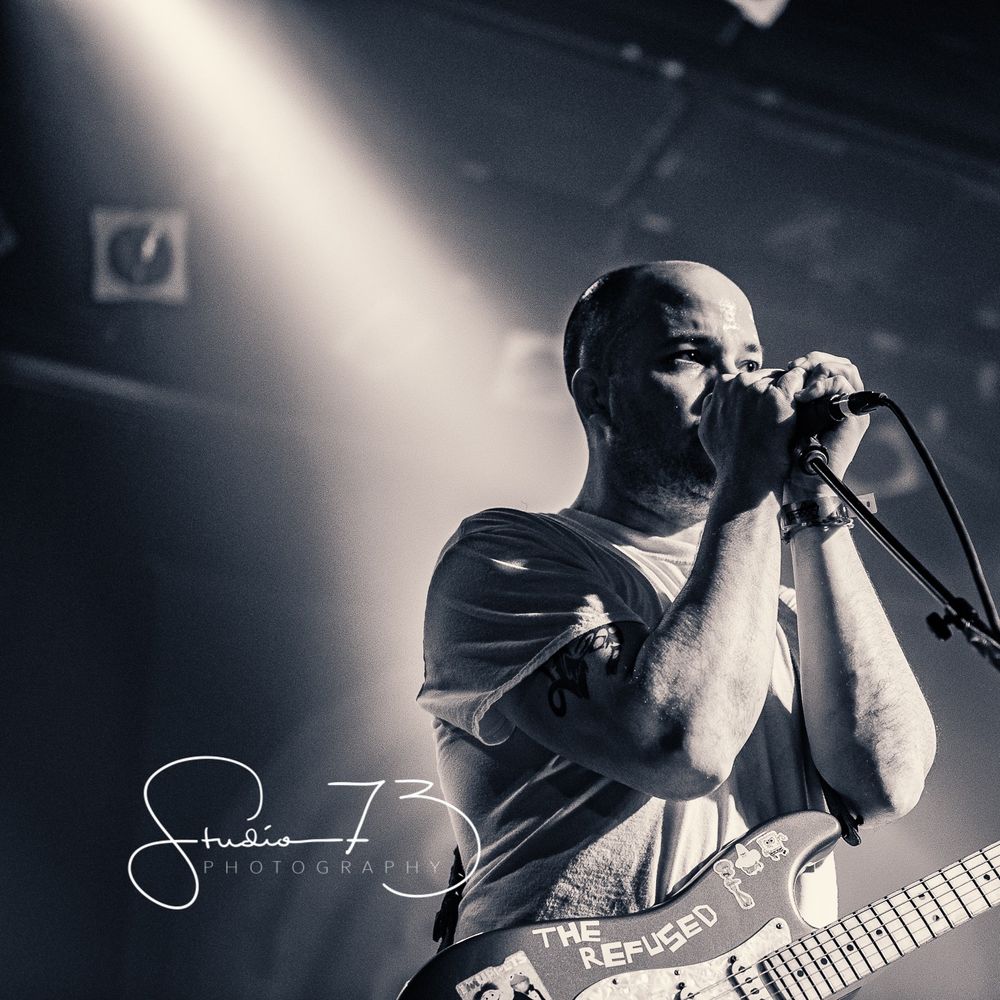 Brett Scharf
Vocalist/Guitarist
Favorite Bands:
Alkaline Trio ,Nirvana, Thrice, Rage Against the Machine, Pearl Jam, Foo Fighters, Brand New, Beastie Boys, Fugazi, Helmet, Weezer, Tool, Queens of the Stone Age, Red Hot Chili Peppers, Smashing Pumpkins, At the Drive In, Sparta, Metallica
Favorite Albums:
Alkaline Trio-Crimson, Brand New-Devil and God Raging Inside Me, Pearl Jam-VS, Muse-Origin of Symmetry, Nirvana-Bleach, At the Drive In-Relationship of Command, Helmet-Meantime, The Refused-The Shape of Punk to Come, Guided By Voices-Isolation Drills, Metallica-And Justice for All, Guns-N-Roses-Appetite for Destruction
Favorite Movies:
Back to the Future, Star Wars-Return of the Jedi, Indiana Jones-The Last Crusade, A Beautiful Mind, Good Will Hunting, Shutter Island, Anchorman, Shawshank Redemption, Lock Stock and 2 Smoking Barrels, anything with Tom Hanks, Fletch, Sherlock Holmes 1&2, The Martian, The Natural, Field of Dreams, All the Marvel Movies
Past bands:
Spindle, Rosemary Device
Things I like to do:
Play music, spend time with my wife and kids, Music teacher at Brossart High School, watching Cincinnati Reds, UK basketball, recording in my studio
Tidbit:
I learned how to play guitar by riding my bike up to the grocery store where they sold guitar magazines.  I couldn't afford them so I would take a notebook and pencil.  I would write down all the notes of the song and take them home and learn them.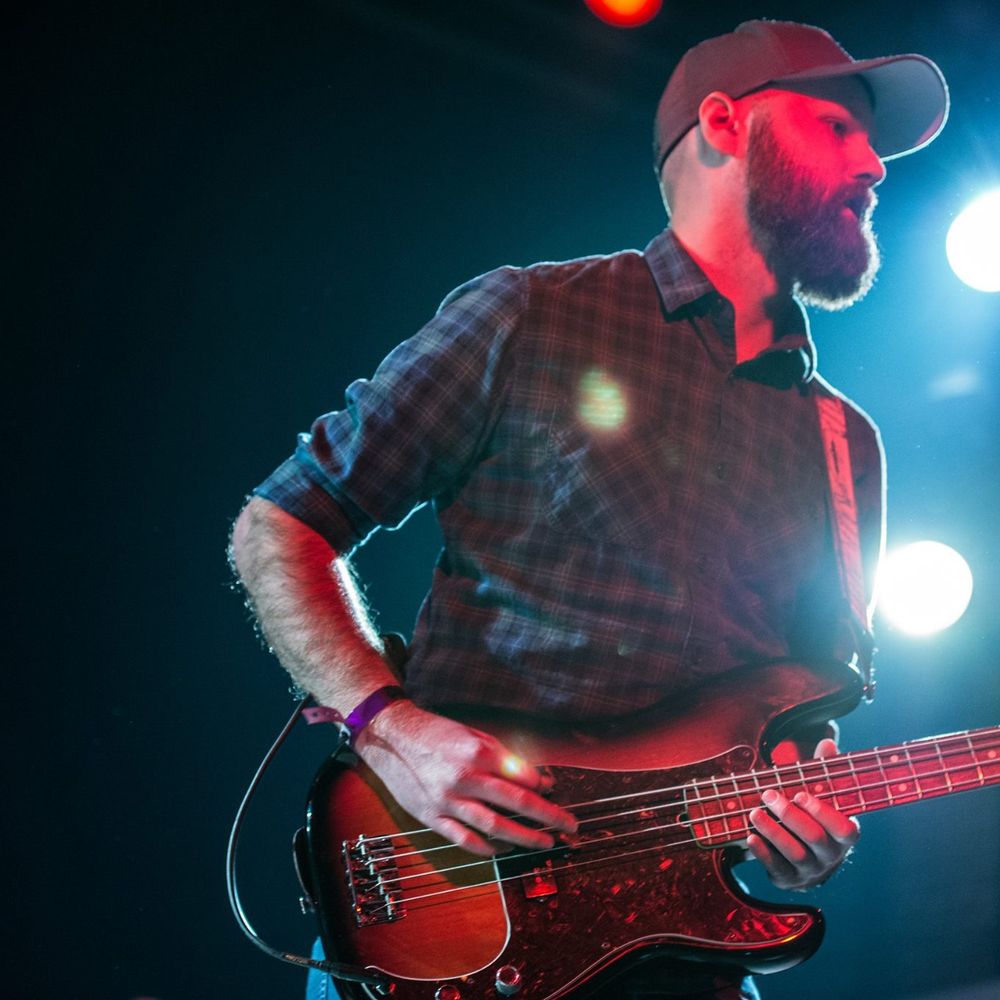 Chris Saalfeld
Bass/Guitar
Favorite Bands/Albums:
Radiohead-OK Computer, Carcass-Heartwork, Fleetwood Mac-Rumors, Dream Theater-Scenes From a Memory, Slayer-South of Heaven, Alkaline Trio-Crimson, Metallica-Ride the Lightning, At the Gates-Slaughter of the Soul, Explosions in the Sky-All of a Sudden I Miss Everyone, Frank Ocean-Channel Orange, Dr. Dre-The Chronic, Kendrick Lamar-To Pimp a Butterfly, Deafheaven-Sunbather, Iron Maiden-Powerslave, Al Di Meal-Elegant Gypsy. I'm kind of all over the place and it's weird
Favorite Movies:
Original Star Wars, Jurassic Park, 2001 Space Odyssey, The Dark Knight Trilogy, Idiocracy, Clerks, The Evil Dead, Army of Darkness, The Prestige The Shining, Pump Fiction, The Lord of the Rings Trilogy
Tidbit:
I've been playing guitar and other instruments since I was a baby.  I originally went to school for Biochemistry and somehow got roped into a music program and here I am!